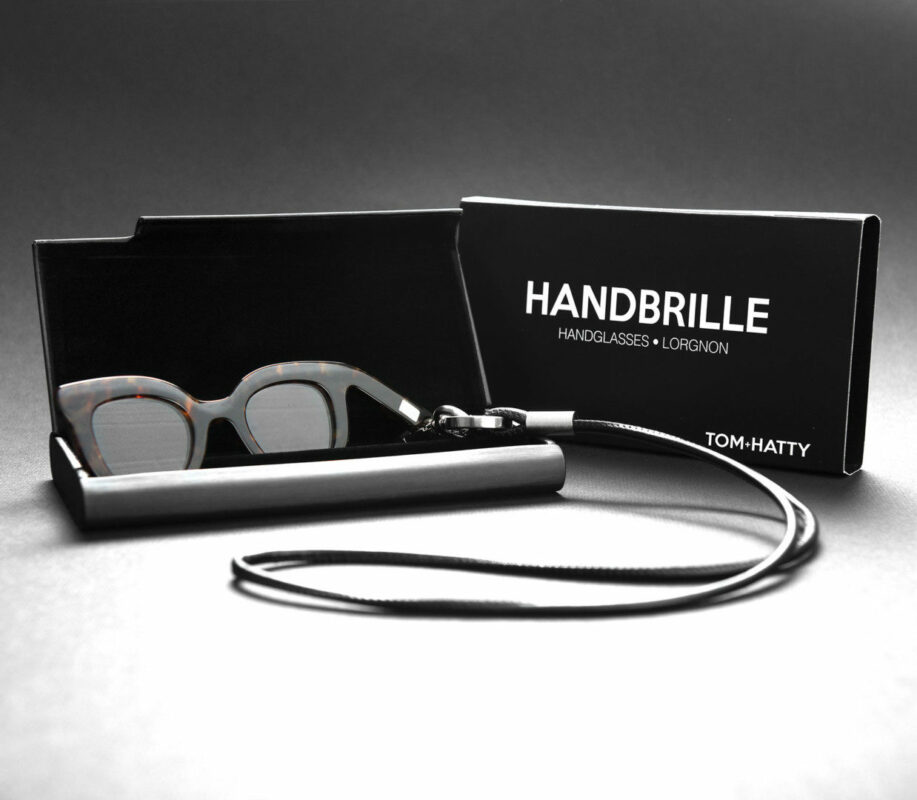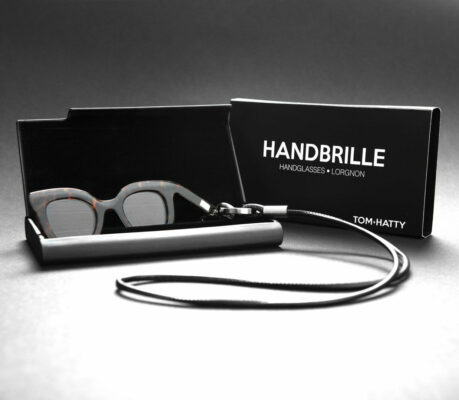 HAND-GLASSES – the glasses with handle
With its large, rounded lenses and gradient color, the HANDBRILLE 2019 collection is reminiscent of times long past. The retro 70s design brings back the feeling of youth and freedom. The vintage summer models of HANDBRILLE mean luxury for the eye and everyday life. The transparent colours promise summery flair and a fresh look.
The full frame is made of skin-friendly cellulose acetate.
The HAND GLASSES can be used on both sides, so they are suitable for both right- and left-handers.
The HANDBRILLE is supplied in a high-quality hardcover case made of brushed plastic with separate inserts. With the accompanying, round-edged, neutral black lanyard, the HANDBRILLE can be worn immediately.